Crafting a Successful National Tourism Promotion Campaign
A national tourism promotion campaign is an essential strategy for enhancing a country's economy and showcasing its unique cultural heritage and natural wonders. To unleash the full potential of tourism, it is imperative to meticulously plan and execute a comprehensive national tourism promotion campaign. This article will guide you through the essential steps required to organize a successful national tourism promotion campaign that not only attracts visitors but also leaves a lasting impression.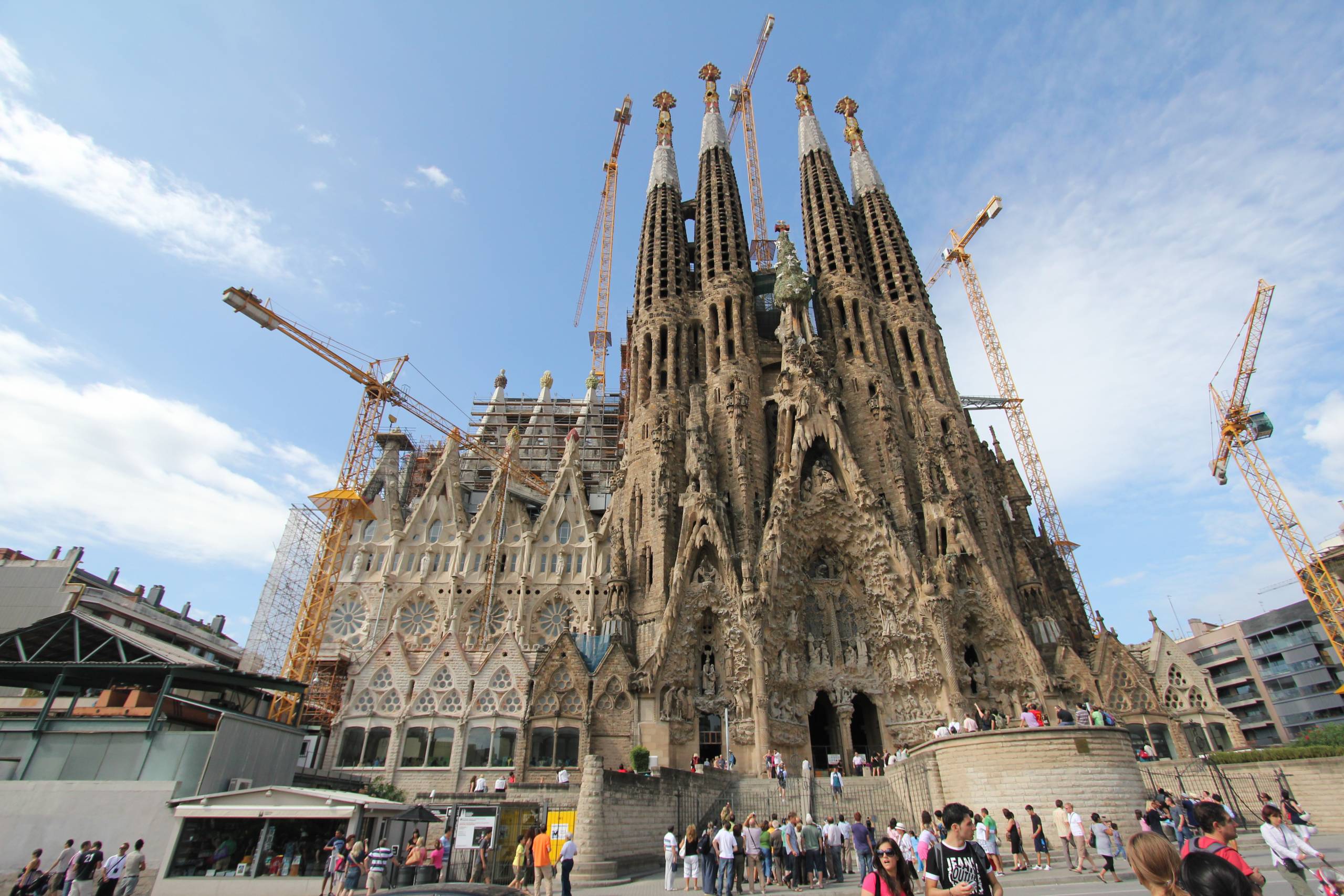 The Sagrada Familia: A Masterpiece in Progress
Define Clear Goals and Objectives
Prior to diving into the campaign, it is vital to establish clear goals and objectives. Questions to consider include: Are you aiming to increase international tourist arrivals, promote specific destinations within your country, or boost off-season travel? Setting SMART (Specific, Measurable, Achievable, Relevant, and Time-bound) goals provides a clear direction for the campaign.
Identify the Target Audience
Understanding the target audience is crucial for tailoring the campaign to their preferences and interests. Factors such as age, nationality, interests, and travel behaviors should be considered. Developing buyer personas can aid in effectively segmenting the audience.
Conduct Thorough Research and Competitor Analysis
To stand out in the competitive global tourism market, conducting thorough research and competitor analysis is essential. Identify competitors and analyze their marketing strategies, strengths, and weaknesses. Learning from their successes and mistakes can refine your approach.
Develop a Unique Selling Proposition (USP)
Your national tourism promotion campaign should emphasize what distinguishes your country and makes it alluring to travelers. Whether it's stunning natural landscapes, rich cultural experiences, or thrilling adventures, your USP should set your destination apart.
Craft an Engaging Brand Story
Create a compelling and cohesive brand story that resonates with the target audience. The brand story should evoke emotions and establish a connection with potential travelers. Utilizing storytelling techniques can effectively showcase the experiences awaiting visitors.
Create Engaging Content
Content plays a pivotal role in tourism promotion. Generate a diverse range of engaging content, including videos, blog posts, social media content, and interactive experiences. Highlight the beauty, culture, and attractions of your country. User-generated content and testimonials can enhance authenticity.
Leverage Social Media
Social media platforms are potent tools for tourism promotion. Utilize platforms such as Instagram, Facebook, Twitter, and TikTok to share visually appealing content and engage with the audience. Employ relevant hashtags and consider collaborating with influencers to broaden your reach.
Invest in Search Engine Optimization (SEO)
To ensure that your campaign reaches a global audience, allocate resources to SEO. Optimize your website and content for search engines to enhance organic visibility. Concentrate on keywords related to your country and its attractions.
Forge Partnerships with Travel Agencies and Airlines
Collaborate with travel agencies, airlines, and tour operators to offer exclusive packages and promotions. These partnerships can help boost bookings and generate interest in your destination.
Monitor and Adjust
Frequently monitor the campaign's performance using analytics tools. Track metrics such as website traffic, social media engagement, and conversion rates. Utilize this data to make informed adjustments and enhancements to your campaign strategy.
Measure ROI
Ultimately, the success of your national tourism promotion campaign should be gauged by its return on investment (ROI). Calculate the revenue generated by tourism compared to the campaign's costs. If necessary, make modifications to maximize ROI.
A well-executed national tourism promotion campaign can substantially enhance tourism, benefiting both the economy and the cultural exchange of your country. By setting well-defined goals, understanding the audience, crafting a compelling brand story, and leveraging digital marketing strategies, you can create a campaign that captures the interest of travelers worldwide. It's important to remember that continuous monitoring and adaptation are pivotal to sustained success in the ever-evolving realm of tourism marketing.
Case Sudies:
Case Study: Seoul's Global Tourism Promotion Campaign with BTS's V
Slovenia Invites Tourists with Open Arms Amidst Current Conditions
Wego partners with Egyptian Tourism Authority to boost tourism in the region
Exploring the Vibrant Flavors of Mexico's Culinary Destinations
Marketing a travel destination